Real Estate Website Content Template - Targeted to First Time Home Buyers
Now Available for Purchase to ONE Exclusive Buyer
Searching for a simple, real estate web copy template that you can download, customize, and then send off to your web designer?
Great news! We've customized one to the First Time Home Buyer market, and it's waiting for you to be the exclusive owner.
I've written real estate web content for many years. The template I've created is EVERYTHING WRITTEN that you'll need for your new Real Estate Website, available with a single, online payment.
Once purchased, YOU WILL BE THE EXCLUSIVE OWNER of this content. Add your personal details. Change it in any way you like. We will remove the option for anyone else to buy it from our site.
Here are a couple of screen shots of what you'll be getting. Buy now, and you also get your own free set of tips on what to do with this content and what other must-haves to include with your website to bring qualified leads and convert more sales!
HERE'S WHAT THE FIRST PAGE LOOKS LIKE: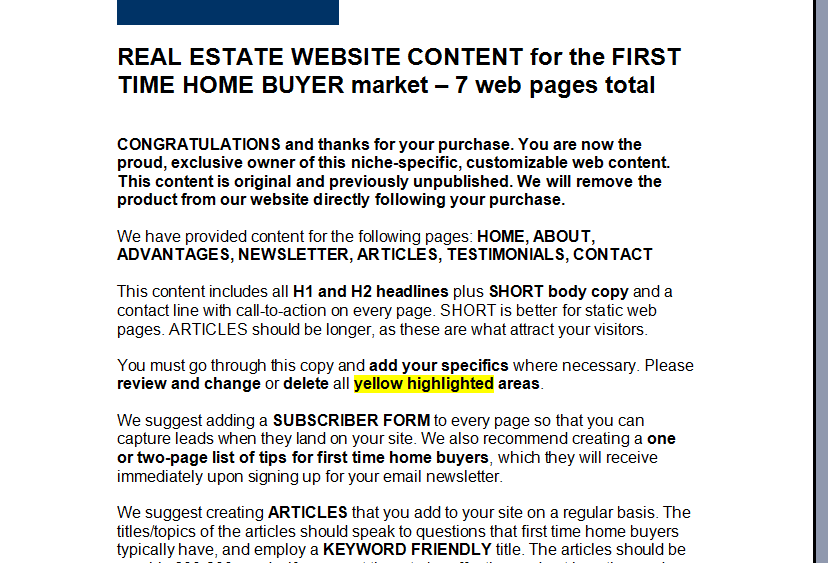 HERE IS WHAT YOUR DOCUMENT WILL INCLUDE: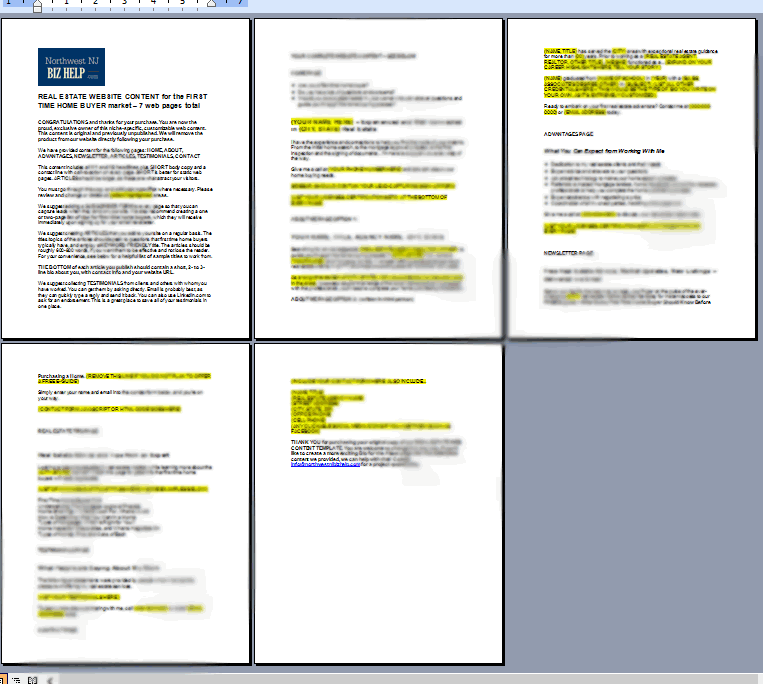 Ready to FINALLY create the real estate website you've been putting off for too long? Click the button below to purchase instantly. Then, get on the phone with your web designer!
Feeling unsure? Drop me an email. I can determine if this copy template will meet your needs.