Arriving January 2019:
30 Days of Ketogenic Diet Meal Plans with PLR Rights to Brand and Sell as Your Own!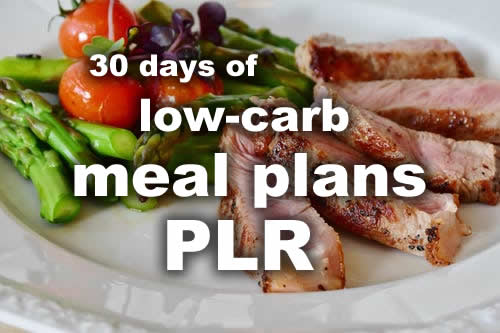 Publish This on Your Blog, Sell as an Ebook or Online Recipe Collection, Add to Your Low Carb Member Area, Set Up as an Email Course, Or Print for Your Weight Loss Coaching Clients
Hey hey, this is Dina of Wordfeeder! I just wanted to give a heads-up to all the ketogenic diet publishers out there. I don't think I need to feed you stats at this point, because you already know that low-carb eating is HOT, HOT HOT, and gets people real results fast.
This is Winter #2 that my own hubby is doing keto eating, and he's already fitting back into his Size Larges that were getting a bit snug after all those holiday goodies.
I myself do not eat to put my body into ketosis mode... it's just not for me. But I cook for our family to have low-carb and keto-friendly meal options with some healthy carbs on the side for us non-low-carbers. Just having a hubby who eats low carb really helps me put a cap on my own carbohydrate intake... plus we have lots of healthy fats like coconut oil, avocadoes and mixed nuts around, which can only be a good thing whether you're eating keto, plant based, Mediterranean or just trying to be healthier.
I know I have a bunch of ketogenic diet publishers and low-carb bloggers on my list. You're probably one of them. If not... go to the bottom of this page and click SIGN UP to start hearing from me via email.
And you guys all know that I LOVE to research and write. In fact, just the other day I was talking to this dude who could not understand why I'd do this... writing is my joy, my main source of income since 1996... I'm not giving up my love of practical, fact-based writing any time soon, in fact probably never.
But enough about me...
Let's talk about the 30 Days of Ketogenic Diet Meal Plans that I'm working up for you.
Here's what's included:
Grocery Lists for Week 1, Week 2, Week 3, Week 4. Because how are your people supposed to implement this fabulous content unless they have grocery lists to work from?
4 Full Weeks of Low-Carb Recipes that I Myself Have Prepared and Tested (sorry, no photos... just the other day I almost took a picture of a keto friendly spaghetti squash and sausage casserole that I made but it just wasn't quality photography, so I'm sticking to my main passion and talent - writing)
Exciting, healthy, low-carb friendly recipes that go beyond the usual "omelets, meat and cheese" that is typically keto
Leveraging Low-Carb Leftovers, i.e. Recipes that factor in what's already in the fridge... so essentially, we're transforming leftover keto meals into new and exciting, perfect low-carb legal meals (You can show your readers how to turn Keto Taco Salad into Unstuffed Keto Cabbage... nice.)
Versatile Keto Meals that the whole family will enjoy, and that easily match up with carb sides for those who are not on the ketogenic diet
The occasional Low Carb Restaurant Meal Recommendation (in leiu of a recipe)... because hey, if you're going to shop and cook for all these amazing, healthy, low-carb meals, then you really should treat yourself to the occasional lunch or dinner out, am I right?
Plus, I'll toss in some high-value keto dieting tips like...
What portable low-carb snacks to keep on hand that you can easily take to go (also how to get organized so this will be a breeze, not a struggle
Why and How to start incorporating homemade bone broth into your daily eating routine, for both keto and non-keto members of the family (so very healthy, economical, filling and delicious!)
That is really isn't so difficult at all to make homemade dressings, dips and soups quick and from scratch, so you won't have to become a furious food label and ingredients list scanner... bet your people don't know that it is SUPER EASY and FAST to make homemade ranch dressing out of just 3 ingredients.
Here's a Writing Sample of One of My Low-Carb/Keto Diet Meals with PLR Rights to Publish as Your Own...
Okay, so here's the sample of my 30 Days of Ketogenic Meal Plans that I've been busy working on for you and your readers these past few days... still going, will definitely let you know when this content's fully cooked, and I'll be sure to give you early bird pricing too!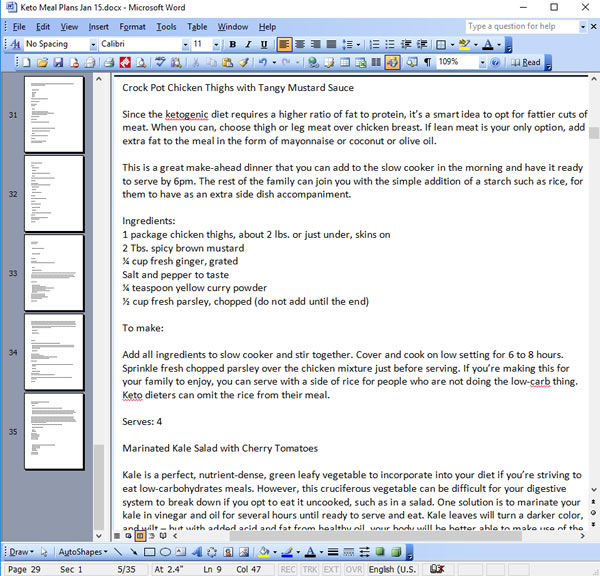 How Much Will This Low-Carb Content Run You?
This really depends on the word count, but I try to offer affordable prices for my readers and customers. So I'll do my best to price this at a total that reflects the level of hard work and detail that I put in, but won't break your bank. Okay?
Meantime... get on my list! Fantastic Keto Recipes for 30 Full Days will be served up very soon.
I wouldn't want you to miss my email heads-up announcing the release of this content that your readers are going to salivate for! Use the sign-up button below to get on my email list right now. Oh, and please select an email address of yours that you DO CHECK REGULARLY and would be excited to open your mail and find fantastic daily offers for high quality rebrandable content.
You Also Get... 2 FREE Content Gifts just for signing up
"Free Carb Counts" document has already been checked off for your convenience. You can also elect to have free low-carb breakfast recipes sent to you instantly via email as well. Just hit the SIGN UP button to collect your gifts and join our membership for free now.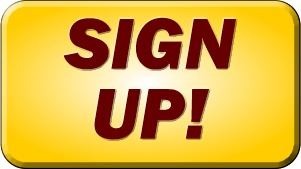 (Opens up to a new window in case you want to reference the page you're on now)
PS: Don't forget! In addition to these high quality recipes and low-carb content that I'm creating, you also get a TON of free content once you log into the Wordfeeder member area. Check the top menu and look under FREE PLR to see what's offered. Come on over and download your documents right away!

THANKS for supporting my freelance business. CHEERS to you in yours!

More Healthy Weight Loss PLR Articles, Ebook Content, Social Posts