They'll Say YES to a Self Care for Entrepreneurs Challenge, Workshop or Boot Camp! Rebrandable Content for You to Publish and Profit from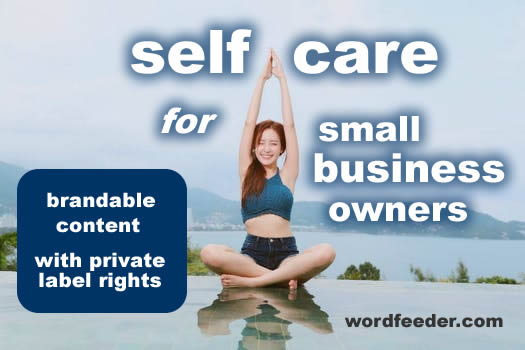 Hi, coach or expert! Self Care for Entrepreneurs is one of my absolute favorite topics. Today's a good example of why. I just released a brand-new 30-day gratitude content pack and I am tapped out. But I have to keep going because more work needs to be done. Maybe you can relate? So, for about 30 minutes this morning I stepped away from the screen and went trotting down the road with my little dog. Feeling better now!

If you're a taskmaster like I am, then you know that it's all too tempting to skip that walk or wait until 1 a.m. insomnia to start your yoga routine. But you probably also know that the longer you sit and stare at the glowing machine, the more mistakes creep into your work and the more crazed you'll become. ;) This spills over into every area of your life, including your relationships and your health.....
(Continue reading "'Tis the Season to Run a Self Care Boot Camp")
---
30 Days of Low-Carb Lifestyle and Ketogenic Dieting Tips - All Ready for You to Host a Month-Long Keto Event!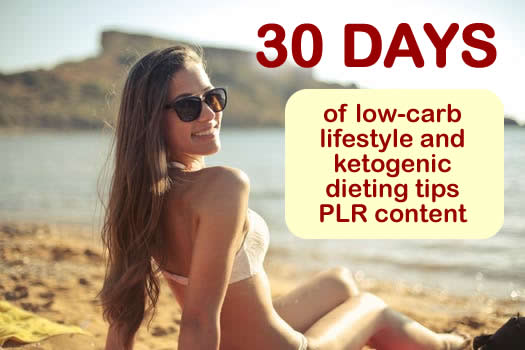 Keto Diet Bloggers, Your Readers are Low-Carb Curious. Hand-feed them coveted keto tips and advice every day for an entire month. Wordfeeder's "30 Days of Low-Carb Lifestyle and Ketogenic Dieting Tips" PLR/done-for-you content is all package up and ready for you to launch a 30-day event to make money from while teaching your people what they're hungry to learn!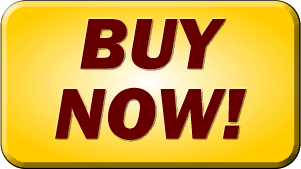 Click "Buy Now" to go directly to checkout. Or, learn more about included titles and read a writing sample on the sales page. Either way, if you publish to the low-carb crowd, you do NOT want to miss this deal on done-for-you content from Wordfeeder.
---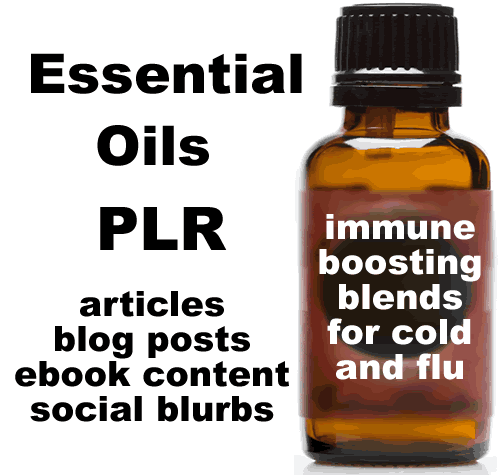 Our High Quality Essential Oils Content is Prewritten and Ready to Publish. Kids are back in school... cold and flu germs will soon be making the rounds. Are your readers prepared to do battle thanks to essential oils immune-boosting blends? Take a look at all you get in this package of high-quality content that arrives in your inbox instantly upon receipt of payment. Low price. Highest quality! Learn more on the sales page, or go straight to checkout using the BUY NOW button, below:
NOw $16