Halloween PLR? Yes, we've got that for you. But not until probably August of 2018.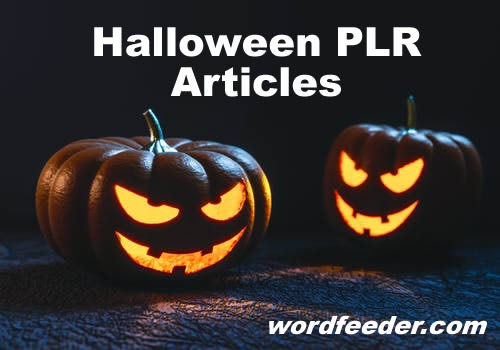 Hey, Dina here. I've yanked all the 2017 Halloween PLR pages for now. It's almost Thanksgiving and I gave you fair warning. :)
We had some GREAT Halloween PLR deals this autumn, so if you missed them, I'm sorry! I'll put them back and create some new ones for the end of next summer.
What's up for Halloween 2018?
Well, before I start posting sales pages, I want to make sure that our Halloween costume and decorations PLR is up to date with the latest Amazon listings. And I have to take inventory of our existing Halloween content so I can get everything ready for you to run with next year.
In the meantime, have you checked our Holiday and Seasonal PLR page for the most current offers on our article and image packs to fit this time of year?
Or... if you're just doing a quick driveby, don't forget to sign up for your FREE PLR packs on your way out.