Tips for Writers Who Want to Earn Money Online
Are you a writer like I am? Do you want to learn how to write, market and sell articles to the internet marketing and online business audiences?
I'm starting to amass some different tips that will help you do this. Here they are:
October 9, 2017 - Article Selling Secrets REVEALED! New PLR E-Course is Ready :)
NEW Ecourse on How to Sell PLR Articles Online - NOW ON SALE today thru Oct. 15, 2017

Hi there! Guess what? Today I'm 45! Happy Birthday to me, and to all my fellow Libras born on this lovely day of the year. In true web nerd/workaholic fashion, I woke up bright and early at about 4:45, and decided to do the last few hours of work on the Article Selling Secrets e-course that I promised all of you nice writer folks who want to make money from home writing and selling PLR.

I've decided to offer you a sweet deal on the course price in honor of my Big 4-5. So it's going to be $10 off from today through Sunday, October 15. If you've been wanting to take the next step and get serious about selling PLR, why not do it? That's always been my motto - Just Do It!
Article Selling Secrets is Wordfeeder's E-Course that Teaches How a Stay-at-Home Mom Can Earn Thousands in a Single Month Writing and Selling Articles Online. File delivered by email in MS Word format, plus each lesson is emailed for 14 days. Unsub any time.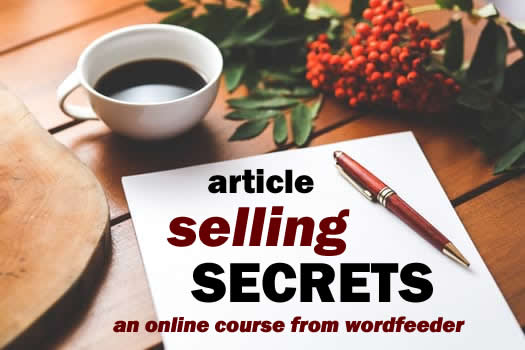 Click the sales page to read what's included in all 14 lessons.
Thanks for being a part of my work life, which makes me smile. I'm having a very Happy Birthday because of you. Oh, and another thing... if you're an affiliate, here's your link to promote. If not, you can sign up here, and don't forget to activate your PayPal payment preference so I can send you money. Tell all your peeps about Article Selling Secrets from Dina at Wordfeeder!

I've listed this course under the Text Links area. So you can grab it right away and start promoting to your list for 50% commissions on every sale. :)

Make it a productive and profitable day!
August 2, 2017: FREE Guide for Work from Home Writing Job Seekers
Want to work from home earning money by way of your mad good writing skills?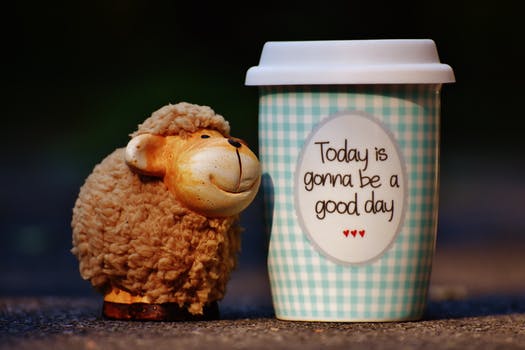 Then grab this free online writing job guide from Alice and Ron, right away.
These are just a few highlights of what you'll find in the guide:
* Questions to ask yourself before you decide to become a freelance writer
* Where to find clients – there are so many opportunities
* How to work effectively with your clients to ensure satisfaction and avoid burnout
* How much to charge and scaling up your business
Get it absolutely free, but for a short time only.
Other Good Stuff for Writerly Types:
Ditching Perfection as a Blogger
Awesome Tools for Growing Your Writing Blog or PLR Selling Website
Do People Really Buy Ebooks Online?
Drive Traffic With the Facebook Live Challenge
Geek Out! The Wordfeeder Grammar Test
How is PLR Content Like Hiring an Intern?
How to Earn Money as a Writer on the Web in 2017
Sign up for Tiffany Lambert's PLR Affiliate Profit Challenge with me!
Tiffany Lambert Talks Traffic Beyond SEO, Building Professional Relationships and Other Stuff
Want more? Keep up with Wordfeeder by Signing up for Our Mailing List
When you sign up, you'll get an instant FREE copy of our 12-page PLR Content Quick-Start Guide. In it, I teach you how to turn PLR content into awesome, custom created programs that your clients will love so you can make more money online.