What's Cooking in the World of PLR Food Blog Content?
Are you a food blogger? You probably have already published a dearth of delicious recipes and tons of tried-and-tested tips. But what happens when the food blogger just doesn't feel like cooking? We've got some wonderful, fresh food content to spark creativity while keeping your readers and fans well fed.
Alice Seba's Food Blog Content Blowout
Sign Up for a Cooking PLR Membership
"Retired" Food Blog Content - Giant Clearance Event
Discounted Easter and Passover Food PLR when you sign up for a membership on KitchenBloggers
FREEBIE alert: Valentine's Day Images from KitchenBloggers
GRAB IT! FREE Guide: Priceless Tips on How to Monetize Your Food Blog
Stop by Wordfeeder when you need fresh-baked content for your fantastic foodie blog :)
Don't miss this food PLR offer
PLR on Vegan Living, Gluten Free Lifestyle, Freezer Cooking, Organic Living, Flourless Recipes, More - a BIG Bundle of Food Content for a BIG Discount

Food Blogger's PLR Blowout from Alice Seba
Food bloggers! Alice Seba's serving up a huge deal on high quality food content. Her Food PLR Mega Blowout sale runs today thru July 18. More content here than I'd even know what to do with. Vegan cooking, low carb, smoothies, hemp for health, 3 ingredients or less. Just think of what you could turn this into and start earning from. Buy now!
April 28, 2017: Food Blog PLR Monthly Membership
Dina Recommends: The Kitchen Bloggers Cooking PLR Membership
Trish of Kitchen Bloggers offers a dearth of delicious cooking PLR with her Monthly Membership.
Sign up fo access high quality food blog PLR including original recipes, product recommendations, cooking tip sheets, social media graphics, food images and more.
The Kitchen Blogger Monthly Food Content and Photo Club Membership: Sign up and save!
March 14, 2017: Spring Cleaning" Food Blog Content Sale
Retired Cooking and Food Blog Content Now Deeply Discounted
My favorite cooking blog content supplier, KitchenBloggers, is offering a spectacular Spring Clearance "Content Retirement" Sale on food blog content.
It takes a LOT of regular blog posting to keep up in the competitive food blogging niche. Just think of how much more quality traffic you could be bringing in with pre-cooked food content from a reputable source!
Check out these amazing prices on soon-to-be-retired cooking tips, recipes, and more from KitchenBloggers.
Easter and Passover Recipe PLR with Membership
Holy YUM. Another food blogger's PLR fantasy-come-true.
Trish at KitchenBloggers has revived some beautiful food photos in time for the Easter and Passover season. She's even sweetened up her food blogging PLR membership offer with a discount on these and other, social-media ready images when you sign up.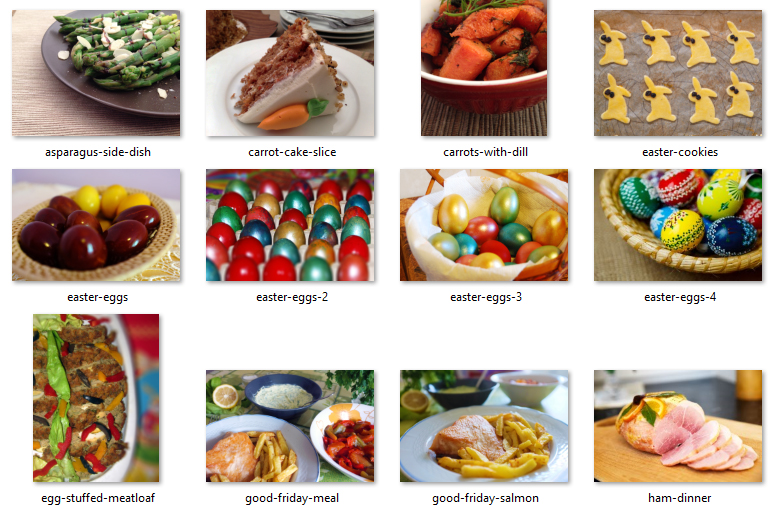 You get a ton of food blog content for just $19, for as long as you renew your KitchenBloggers membership.
Don't miss your chance to connect with your foodie fans before the spring holidays come around!
FREEBIE Alert: Valentine's Day Images from KitchenBloggers
Download Free Valentine's Day or Love Themed Images
Hey guys... if you're looking to dress up your Valentine's Day communication, Trish at Kitchen Bloggers is offering FREE images.
All you have to do is click the Buy button on this page and you can check out for zero dollars. Happy Love Day to you and the great folks on your list.
Older Food Blogging and Cooking Content Offers - Some May be Expired, Please Check Links
Jan. 12, 2017: Newbie Food Blogger's Dream Guide... FREE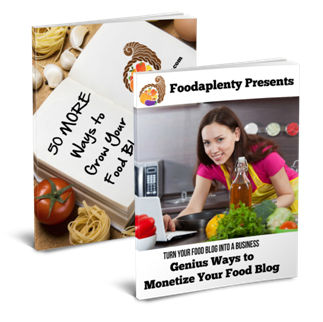 Get invaluable tips from Alice Seba and Lynette Chandler on how to monetize your cooking blog and start earning real money online. This is honestly the best free guide I've ever seen on the internet.
You'll find it right in your member area after you sign up for a membership at KitchenBloggers.com. Join now for free, and start earning!
January 11, 2017: Teach Fellow Foodies How to Monetize Their Cooking Blogs
Savoring the Last Leftovers: Food Blog Content Clearance Savings
Trish at KitchenBloggers has simmered up some sweet savings on clearance cooking content. Make way for new culinary topics to feed your food blog in 2017!
Enter the coupon code StudyGuides at checkout to receive 50% off the following soon-to-be-retired articles and tips for your fellow foodie readers who want to earn money by way of their food blogging effort. Check out these hot topics!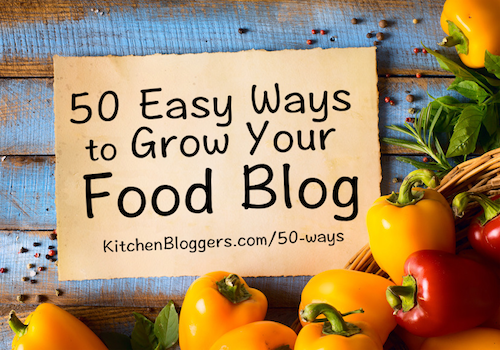 50 MORE Ways to Grow Your Food Blog
Turn Your Food Blog Into a Business
Genius Ways to Monetize Your Blog
Food Photography Guide
Telling Your Stories Through Food Blogging
Email Marketing for Food Bloggers Guide
Food Blog Set Up Guide
Visual Marketing with Food Content
NOTE: This page confused me at first. At the very top you'll find a sweet free offer. GRAB IT! After that comes a list of food content topics to shop for, and your 50% coupon offer.
Grab your 50% off Deal on These Superb Food Blogging Articles before the offer ends!
Dec. 21, 2016: Healthy Eating Articles and Recipes for your "New Year, New You" Blogging Theme
Address Your "New Year's Health Goals" Foodie Readers With Value Priced Cooking Content
Trish at KitchenBloggers is offering a sweet package deal on some healthy food blog content that includes images. Check out what's being offered in her "New Year, New You" Healthy Eating website content bundle!
Grab your healthy eating articles, recipes and photographs, and get to blogging!
Dec. 19, 2016: Food Content SALE from List Magnets
Deep Discount on Food Content - Limited Time Only Offer
Alice Seba's having a clearance sale on food/cooking content that would be perfect for your blog, social media and email campaigns for 2017. Here's what's included in her Limited Time Only discounted content package:
• 10, ready-to-brand special reports on various food topics such as:
• Cooking with 3 Ingredients or Less
• Curb your Cravings
• Frugal Feezer Cooking
• Gluten-Free Lifestyle
• Juicing and Smoothies for Health
• Hemp and Your Health
• Living Low Carb
• Organic Living
• Vegan Tips for a Healthier and Environmentally Friendly Lifestyle
10 Ecover Graphics for Your Food Reports
215 Meal Ideas
365 Cooking Tips (short blurbs) for social media or Twitter posting

Grab your discounted food blog content from Alice, and get to planning your 2017 food website strategy!
Dec. 7, 2016: Comfort Cooking Mega PLR Content Pack
Your foodie audience will warm right up to the recipes, cooking tips and product reviews that you post covering the popular, winter topic of comfort food. Save yourself time and money while generating traffic to your blog or website with wonderful comfort cooking content from KitchenBloggers!
WOW factor: Includes 108 orginal, high quality food images to use with the recipes, articles, reviews and social media posts.
Check out what's included in the Comfort Cooking Mega Website Content Pack.
Buy now, get $10 off using the coupon code COMFORT.
Nov 3, 2016: Holiday Baking Content & Recipes for Your Fantastic Food Blog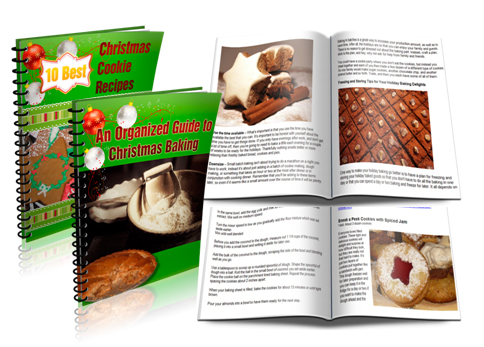 No food blogger worth her salt would leave holiday baking content on the table. You've got a limited time to plan your foodie blog's content menu for the busy months of November and December. So why not grab this ready-to-use content pack full of Christmas cookie recipes, baking tips and even high quality graphics.
It's super simple to use this content as the basis for your holiday baking blogger series, tweak each recipe, jazz up the e-book, rewrite the articles a bit, and post to make it your own. Article/ebook topics include:
Holiday baking recipe selection and planning
Simplify your shopping list for the speediest trip to the store ever
Organize your kitchen for easy and efficient baking of holiday cookies, cakes and pies
Baking in batches - the why and how
"All-day baking marathons" and how to pull it off
Small-batch baking in a pinch (of salt!)
Freezing cookies, dough, more
PLUS...
10 Best Recipes for Christmas Cookies
22 ready-to-use photos to increase engagement in your blog
20 tweets/sayings to push your blog out even further
5 social media graphics (memes) to capture attention
Now is the time to start prepping your food blog for the holidays! This beautifully written content is the recipe for your success. Click to review and purchase now.
Oct 30, 2016 - Articles on Slow Cookers, Crock Pot Cooking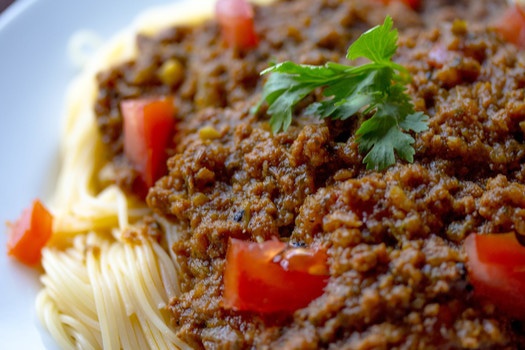 With chilly weather ahead and the bustling holiday season just around the corner, slow cooker and crock pot meals are on the minds of busy moms everywhere. If you've got a food blog, this 5-pack of slow cooker articles is just the thing to get readers to look your way so you can bring more traffic and sales.
Slow Cooker Article 5-Pack Topics: (not actual titles)
1. Crock pot selection
2. Slow cooker meal planning
3. Frugal slow cooker whole-chicken meals
4. Slow cooker versions of your favorite recipes
5. Year-round crock pot use
As with all of our articles, the more you change them to sound like you, the better your foodie blog becomes! 5 articles can also be turned into a free giveaway or low-priced e-book to brand and pitch to your audience.
Download our slow cooker/crock pot cooking articles for a great price! (Opens up a new window at PiggyMakesBank.com)
Indoor Salad Bowl Growing PLR Content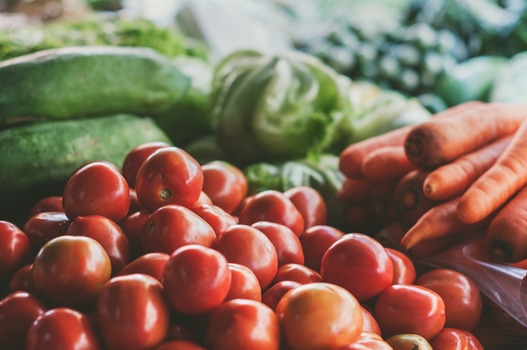 Foodies and gardeners alike will appreciate this content pack covering how to grow your own salad veggies in the comfort of your own kitchen. Articles, recipes, e-book content, product reviews and even those hard-to-muster Tweets to blast out to your social media fans. Scoop up some PLR indoor salad bowl growing content here.
Oct. 30, 2016 - Juicing is Big Right Now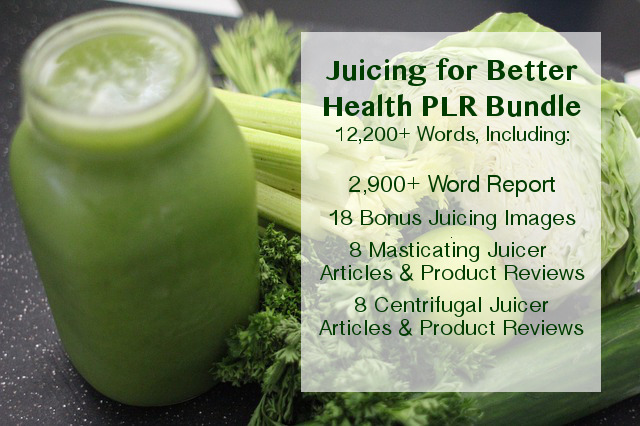 Your food enthusiasts and health and wellness readers are curious about juicing. They want to know nutritional benefits, weight loss, best juicers, juicing how-to, and a host of other questions for you to answer in your blog or website articles. Get the Juicing for Better Health PLR Pack at a competitive price when you shop for content with Wordfeeder.
This high quality Juicing Content Pack includes:
Short report on juicing
8 bonus juicing images
8 juicer product reviews with articles included for each
Check out this Juicing Content Pack with Bonus Images now and buy to repurpose in your food blog or cooking website
Link opens up to a new page on KitchenBloggers.com.
NEW! Trending Niche, Oct 2016: "An Apple a Day"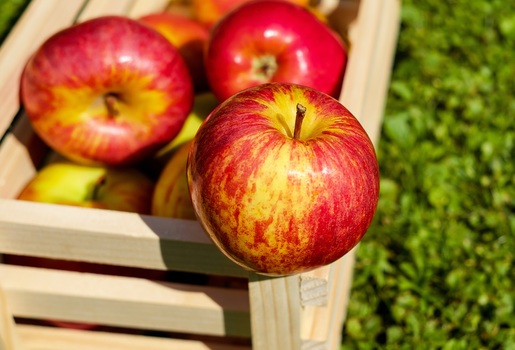 This handy Health & Wellness PLR content bundle contains 10 high quality articles and 10 social media posts. From health benefits of apples, to apple varieties and uses, to apple cider vinegar remedies, to great recipes using fresh apples, this "apple a day" PLR content is fresh-picked for your health and wellness website.
Link opens up to PiggyMakesBank.com.