Hey, friends! I never got into them personally, because I'm a blank-white page kinda writing gal. But I know journals are really big, especially now when folks seek clarity and direction in our distractible modern world. Perhaps a personal journal can help your Christian bible-focused female readers make sense of it all. Maybe even you, too?

In addition to musing God's word and applying the stories of the Bible to their daily challenges, Christian women likely use (or would use) journals to plan for positive things in their lives, preserve beautiful memories, set and achieve goals, and celebrate their personal growth. There are tons of fun, journaling workshops out there that smart leaders offer each time they host inspiring classes that everyone can afford.

Sue of Createful Journals just released a beautiful new printable bible study journaling set with a Bird Garden Theme. This was created by an artist friend of hers. It's really pretty, yet holds a great, practical function that is sure to attract you some new business if you host a journaling class or plan to, soon.

Take a look at what's offered with this Bird Garden Bible Study Journal package from Sue of Createful Journals.

This is 3 months of journaling pages, with printable and online-sharable covers, Handy 8 x 10 size, 190 pages total. Perfect for 3 months of bible study, which is more or less a season's worth of Bible journaling. The package grants you a commercial license and the rights to edit and republish under your own organization name, as you wish.

Learn more about Sue's Bird Garden Bible Study Journal pack, and order for an introductory price of just $12.

So if you continue to grow your list, and then you periodically present your audience of Christian readers with a fun, week-long or month-long journaling exercise, you'd be able to likely produce some good income without having to hard-sell your coaching or leadership classes. Think about it. Set up your journaling coursework on an autoresponder, and you've completed the task one time, but the profits keep on coming.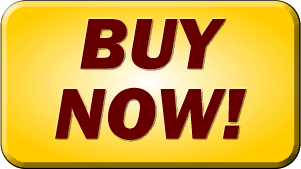 "Buy Now" button opens to a new page on Sue's site where you can learn more and order.