Done-for-You Content for Coaches: Now That's What I Call Working Smarter.
Wordfeeder has provided high quality web content and articles to coaches for many years. Now we offer an even smarter way to increase your productivity and profit. PLR content packs and customizable coaching templates will help you work less and earn more! Click here for a free membership or explore our latest PLR article packs, below.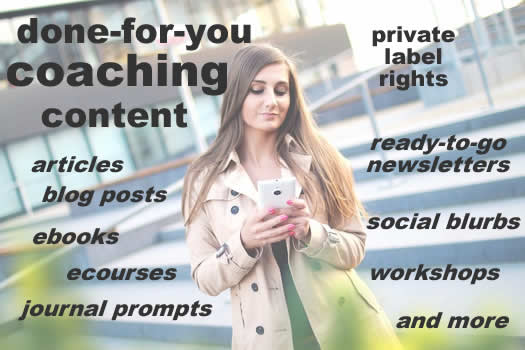 Done-for-you Business Content for ALL Your Teaching Materials and Ebooks
Need Done-for-You Business Content?
We have enough to make a huge Biz Startup E-Guide that you can brand and sell as your own!
Check out Wordfeeder's 2017 Small Business Startup Packs. I'm releasing these chapter by chapter so get on our list if you want to be notified of the next installment! (You get tons of free PLR when you sign up)
What to Do With This Done-for-You Business Start-Up Content?
Make an ebook that brands your own business. Set up as an autoresponder series. Publish as individual blog posts. So much use for this high quality business startup content!
Brand New, Done-for-You Personal Development Planners
Beautiful, Done-for-You Planners... a Hot Trend in Personal Development. Turn this Content into Something Amazing that Your Clients Will Love!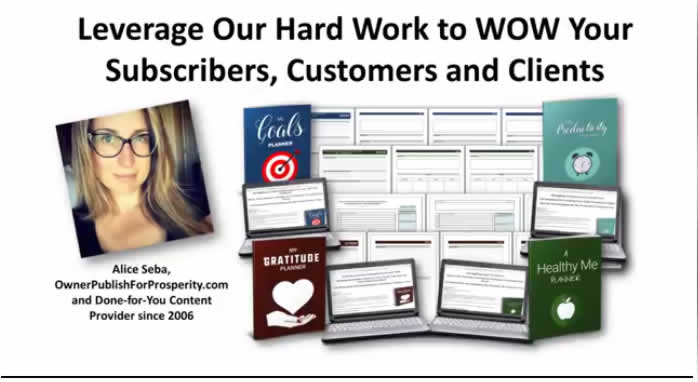 Are you a business coach? Do you help clients and subscribers achieve personal development goals? Here's a beautiful pack of done-for-you planners that Alice Seba and her team just launched! (Click the link to hear Alice explaining the details of all that you get in this amazing offer.)
Take these planners and use them as your own, with your clients, for well under $20. Each one includes 365 pages of inspirational quotes, professional cover images, and much more, in printable format.
Makes it so incredibly easy to get new subscribers and wow your existing ones by offering winning content! Imagine what you could do with these...
Rebrand, add your name, and design your next coaching program around setting and achieving goals using the planners as a guide
Offer the goal achievement planners as a freebie to get more eyes on your blog and gain new subscribers
Turn the content into a product or book that you sell or give away, or offer as an enticement bonus within your coaching package
Get the details and snap up the whole package here!
Clearly a lot of time and work went into designing these. Pick up the package for one teeny tiny price…you're going to save TONS of time and your followers are going thank you for such awesome content. Alice's deals are always for a limited time only... so why not get the planners and start making bold moves for your business today!
Dina at Wordfeeder PLR
30 Day Positivity Challenge PLR - Ready to Teach and Profit From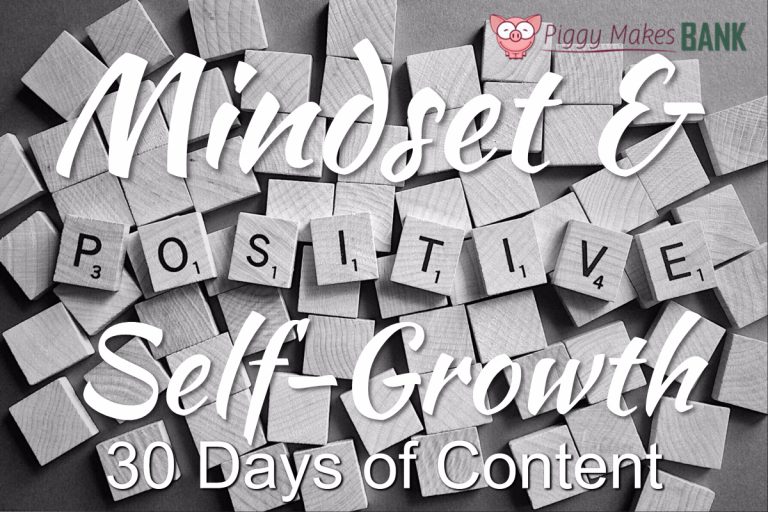 Do you manage a positivity website? Have you ever thought about running a 30-day challenge? Challenges are a great way to get more eyes on your brand and connect with your readers. And now you can get started right away!
Thank goodness for the nice ladies at Piggy Makes Bank, who have already created all the content you'll need to host your own positivity challenge, build your list, and generate more profit online.
You won't need to pay out thousands to a writer or marketing pro to get this going for you. Everything you need to roll out this month-long positivity course is here, for less than $50.
Here's what you get with their "30 Days of Positive Mindset and Self Growth PLR"
30 prewritten emails
30 prewritten articles
a how-to guide to help you implement this PLR content each step of the way
You can't go wrong with inspiring titles like "Learning to Love Yourself Helps Your Relationship With Others" and "Surround Yourself with Other Positive Minds."
This content is all set up to be used in any one, some, or all of the following ways:
A month's worth of positivity blog posts
A month of emails in a paid or free course
A 30-page ebook that you can share with your tribe or offer as a freebie opt-in to grow your list
To learn more and purchase, click here
Ready-to-Go Self Improvement Newsletter Content
Put Your Coaching Newsletter on Autopilot with Ready to Go Content
You're a coach, and you want to work smarter, right? That means finding shortcuts like this brilliant newsletter content solution that Alice Seba's created for you to benefit from!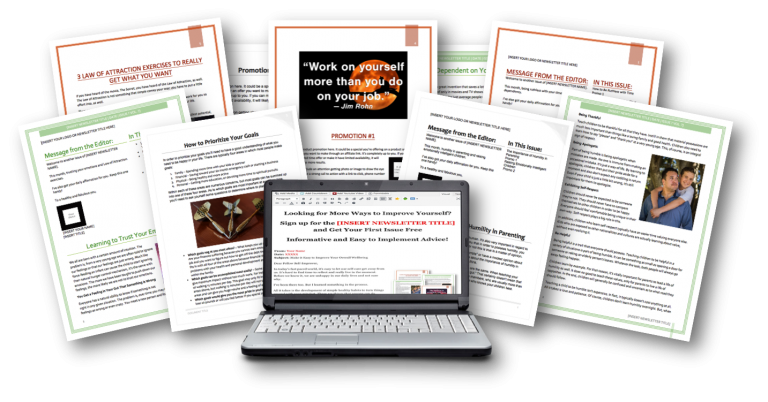 She's just released done-for-you self improvement newsletters and I'm excited to share her high value offer that's available through the weekend.
Check out Ready-to-Publish Self Improvement Newsletters from List Magnets. Includes 4 done-for-you newsletters, 16 articles, and a pre-built opt-in page.
Sneak a peek at the newsletter layouts
September 7, 2017: A Brand-New, 4-Part Book-Writing E-Course with PLR Rights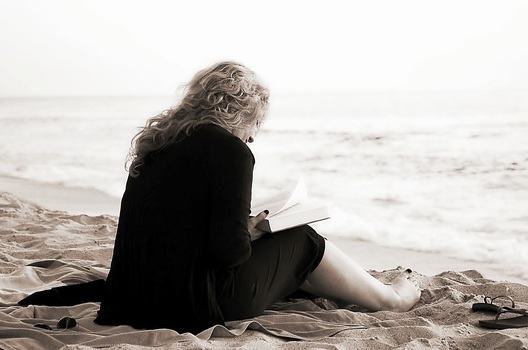 Alice Seba's List Magnets team just released something your readers and clients are really going to love. The Fast Track Guide to Writing and Launching Your Best Selling Book 4-Week Ecourse.. all ready to be branded, marketed and shared by you!
If you've ever wanted to lead a book-writing group coaching course, now's your chance. The material's all been written and you can grab the PLR rights to it. Now it just needs your personalization.
The first draft of your very own "Writing and Launching a Book Ecourse" is already written!
It comes with 4 Informative Guides that teach your readers step-by-step how to plan, write, publish and market their best selling book. And you also get worksheets, checklists, course delivery emails, and pre-designed ecovers for EACH course.
Take the first step in offering your very own book-writing ecourse to your own list. Get the Book Writing and Launching Ebook Course content you need from Alice and friends here!
The Perfect Coaching Workshop on Difficult People and How to Deal
Wondering if Dealing With Difficult People might be a good topic to share with your tribe?
Check out this high quality PLR pack from Kim Phoenix: How to Deal With Difficult People Without Losing Your Mind. It's so customizable that I find myself beyond excited for whomever buys this.
Kim's PLR ebook content includes 10 ebook chapters plus an intro and conclusion, cover images, social media memes, and bonus workbook content. There's even an infographic with tons of potential to go viral (get a sneak peek on the sales page).

I promise you, Kim's made it SO easy to teach your list exactly how to deal with difficult people!
June 21, 2017: Time Management Articles on SALE
*Wordfeeder Original Content*
"How to Stop Wasting Time" 9 PLR Articles for a DEAL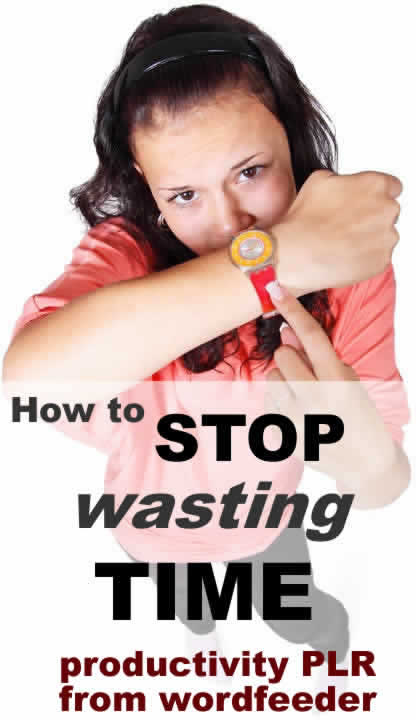 Hey, it's Dina. I just released a brand new PLR pack that your coaching clients and fans are going to love.
I couldn't help noticing that the phrase "How to Stop Wasting Time" brings up some big names in publishing, right at the top of Google's search results. And, even better... there isn't a lot of competition. So if you opted to make this into a rockin' e-course, I think you could really go far.
Wordfeeder's " How to Stop Wasting Time" PLR pack includes 9 articles and 5,813 words total. It works as an ebook, ecourse, video tutorial or even just as some awesome blog posts to get more heads turning your way.
Read the full list of article titles here. And don't miss that sweet deal of $10 off!
April 20, 2017: 65 Done for You Blog Posts for Coaches
PLR Blog Posts on All The Hot Coaching Topics
Hey, business coach. Do you ever slip behind on blogging? We all do it from time to time. But guess what? Now you can put your blog on "set it and forget it" thanks to 65 blog posts from Coach Glue.
What should you do with all this awesome PLR? Edit it. Call your VA. Have her schedule your blog to automatically update for the next two or three months.
Now your time's freed up to work on projects, coach clients, or maybe even just enjoy yourself.
Get 65 blog posts for only $17 today :)
Older PLR Offers for Coaches - Check links, some may be expired!
"You Need More Clients" - Content to Build ALL Your Great Coaching Programs
Wordfeeder PLR Freebie! Teach Your Clients How to Grow a Profitable Online Business by Publishing Articles
Coach Them on How to Dodge Doubters and Naysayers in Their Online Business Efforts - 13-page content pack
Make "Networking for Introverts" Your Blog's Theme for February
The Passive Income Planner from Coach Glue - now just $37!
"Close the Sale and Get More High End Clients" from Nicole Dean and Melissa Ingold
Feb. 17, 2017: Seamless Content Templates to Brand as Your Own
The "You Need Clients" Coaching Product Templates are Priced to Sell!
Coaching Content Templates from a thought leader in the coaching industry. Nicole and Melissa produce seamless coaching solutions to help business coaches ease into the 6 and 7-figure income range.
Plug your personalizations into these done-for-you coaching program templates, and present to your list as irresistible paid programs and workshops!
Click here for details, and that awesome low price
Feb. 16, 2017: FREEBIE PLR download from Wordfeeder
Share with your list "How to Grow a Profitable Online Business by Publishing Articles".
Sign up to hear from Wordfeeder and get a 6-pack pack of PLR content for FREE.
DID YOU KNOW? PLR Articles are the foundation for ALL your coaching materials, online marketing and social media. Learn how to produce more so you can make more money in less time!
Feb. 10, 2017: NEW PLR Content Release- Perfect for Coaches and Internet Marketers
13 Pages of Content on How to Avoid Business Success Saboteurs!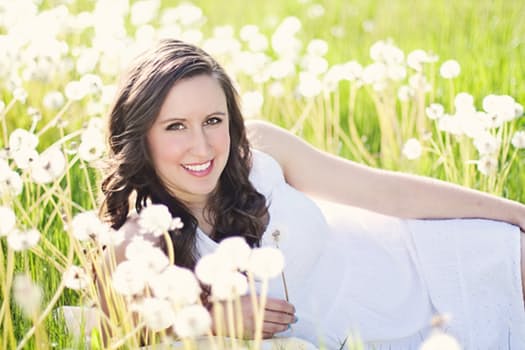 Teach your coaching clients how to not be derailed in their business by negativity from family members!
This 13-page content bundle covers "How to Emotionally Disengage from Family Members Who Don't Support You in Your Online Business."
Use it as an ebook giveaway or paid product, add to your blog as stand-alone articles, or publish as a a week-long e-course.
Enjoy the discounted price of $9.97 for a limited time only!
Feb. 2, 2017: Content Pack on "Networking for Introverts"
"Networking for Introverts" 5 Blog Post Content Pack
This 5-post blog series comes with 10 high quality graphics to entice people to read via your Facebook, LinkedIn and Twitter accounts.
Check out the topics covered with "Networking for Introverts", now only $27 for the entire pack of articles AND graphics.
A Passive Income All-Inclusive Planner to Learn from as You Teach Your Clients

Power up your passive income potential with step-by-step how-to from Coach Glue.
An awesome, 19-day Passive Income Planner from Coach Glue offering step-by-step instructions plus 19 days of planning. Topics covered include how to develop training courses, product funnels, autoresponders, landing pages, resources pages, logical upsells, blog boosters and more!
You can get this awesome planner from the very same teachers lauded by 10,000 online coaches, now for just $37!
Use the passive income planner to educate your coaching clients, while earning more passive income yourself!

Jan. 29, 2017: "Close the Sale and Get More High End Clients" - Done-for-You Coaching Workshop
Here's an irresistible done-for-you workshop to teach your clients, from Coach Glue. "Close the Sale and Get More High End Clients" shares coveted secrets from the web's highest earning coaches. Yes, the struggle is real, but you and your clients will know how to avoid it once you read this eye-opening series! Click to learn more.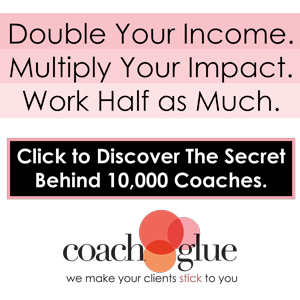 Older PLR Content Offers - may be expired, check links!
ON SALE: Alice Seba's Marketing Tool Comparison Charts
"Business Personality Assessment" Content to Present to Your Coaching Clients
Teach Them How to Earn Passive Income on the Web
Crush the Lies that Prevent Your Business Success (for coaches to share)
Adult Coloring Packs Opt-in Giveaway (great workshop add-on material)
Jan. 20, 2017: ON SALE: Marketing Comparison Charts to Earn Passive Income
Are you an online marketer looking to boost affiliate earnings while offering valuable info to your readers and fans? Or do you serve clients who can add this to their websites?

Done-for-You Marketing Tool Comparison Charts Look Great on Your Business Coaching Site
No need to pay your VA when this work's already been done. Grab Alice Seba's ready-to-go marketing tool comparison charts for instant affiliate income for both you AND your business coaching clients.
She's offering a GET-IT-NOW price of 9.97 for comparison charts on 61 popular online marketing tools.
Alice's Sweet Deal goes live at 10 a.m. EST on Friday, January 20, ending Sunday Jan 22. Be ready to click and save!!
Jan 19, 2017: Present a "Business Personality Assessment" Exercise to Your Coaching Clients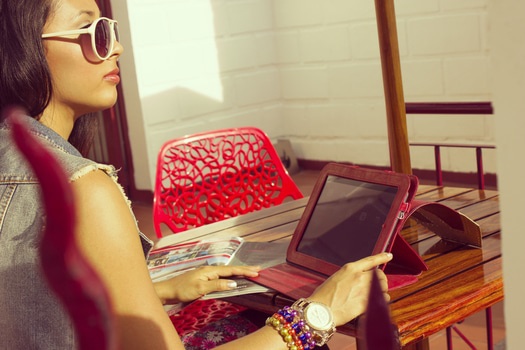 Includes 17 pages of coaching content to share with your clients, in online workshop or printable form:
Know Your Personality Type - Article + Workshop Exercise
Discover Your Core Values - Article + Exercise
Are You a Lion or a Wolf? - Article + Chronotype Exercise
Exercise: Design Your Ideal Schedule
Communication Styles Matter - Article + Exercise
"Micromanage Isn't a Dirty Word" Article + Management Style Exercise
No-Sweat Networking - Article + Exercise
Know Your Love Language - Article + Team Exercise
Learn more at Coach Glue, and buy now.
January 11, 2017: DIY Bio Writing Help for Business Coaches
A Downloadable Coaching Bio Questionnaire to Move You Through Writer's Block
Are you a business coach flailing in the throes of writer's block? Free yourself!
The Coach's DIY Bio Writing Helper from Wordfeeder has everything you need to create a professional coaching bio for your website's About page, gues blog posts, and ALL your social media profiles.
A downloadable questionnaire from a seasoned copywriter that will have you sailing through your bio writing project in no time.
Jan. 9, 2017: "Boost Your Back End" Internet Marketing Ebook Content
Streamline Your Website for More Earning Potential, or "How to Boost Your Back End" Website Content Pack
Offer your fans and followers some back-end boosting tips. This superb website content pack from online biz whiz Kelly McCausey shares invaluable advice on how to create passive income online.
High quality e-book with original graphics
3 email autoresponders
Bonus checklist
Kelly's also got a nice price break going on this passive income generating, back-end boosting content! Pick up your copy while the discount's still available.
Dec. 2, 2016: Teach Them How to Attract Wealth
"Abundance Mindset" or "Wealth Attraction" Website and E-Course Content
Rich Dad, Poor Dad remains one of the most trusted books for teaching an abundance mindset - how to think like the rich, so you can become rich.
If you think abundance mindset would be a popular course topic for your fans and followers, you'd be right!
White Label Perks has compiled a beautiful abundance mindset themed content package that you can download instantly and use to educate your money-minded masses.
Includes a 5-post blog series, 10 social media graphics, 30 social media blurbs, a printable, implementation workshop and e-booklet with cover graphics.
All for just $27!!
Explore the "Master the Mighty Money Mindset" website content pack and order on WhiteLabelPerks!
Dec. 1, 2016: Perfect Content for Business Coaches, Marketing Seminars
Coach Your Tribe on How to Crush The Lies that Prevent Their Business Building Success!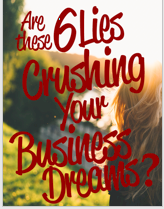 Here's a business coach's dream of a motivational/performance booster website content package from Kelly and Sam at White Label Perks. This hard-hitting content pack covers 6 Lies That Will Crush Your Business Dreams (If you let them). And here's how to NOT let them.
This content pack will motivate, inspire, and yes, CRUSH the blocks that stand in the way of your clients' business success.
Check out their workshop-ready, totally bloggable "Crushing Your Business Limits" PLR bundle that you can grab for a great price, and begin coaching your clients with, immediately.
You can enjoy a stunner of a price on this powerful content. To grab it quickly, just click the link, scroll to the bottom and click the BUY NOW button.
Oct. 27, 2016 - List-Building Solutions for Any New Coach, Consultant or Counselor
Adult Coloring Pages Opt-in Offer - Now at a Reduced Price
These days, it takes a fresh creative approach to nudge people to opt in to your list.
Check out Adult Coloring Pages, designed by Kelly McCausey. Previously sold on ColoringPages.com, this 12-pack of unique coloring designs is ready for you to add your own branding, unique cover page, and send out as a free-giveaway or sell to your audience.
Add beautifully designed coloring pages to your stress management or creativity workshop, for an activity that your coaching clients can participate in.
Color me inspired. GREAT opt-in idea, GREAT price! To learn more, click here.