Cheap Article Writing - A New Way of Thinking About Website Content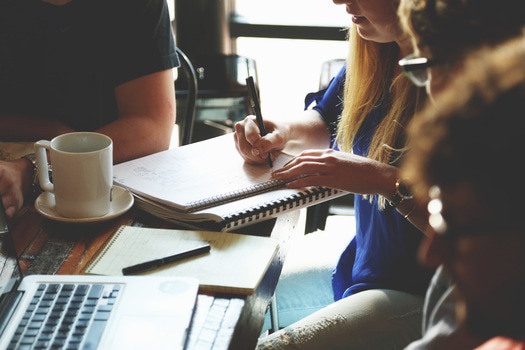 If you're in the marketing for cheap article writing, then let me introduce you to PLR. PLR stands for Private Label Rights content. It works slightly differently than you're probably used to, but with far more impressive, expedient, and money-saving results.
Right now, internet writers are busily researching hot content topics that work with your niche. The articles they're producing may sometimes seem a little vanilla, yes. But rest assured the information is accurate, the grammar up to snuff. And the content itself delivers great information that your readers definitely would be interested in knowing about.
At Wordfeeder, you still get cheap, good article writing. But we do things a little backwards here. Instead of offering you a service, we're selling a product: pre-written website content.
Done-for-You, Private Label Website Content is the Wave of the Internet Marketing Future
As a discerning copywriter, I can assure you that quality won't suffer if you buy and publish PLR content. So let me brief you on how this works.
Instead of you knocking on our door and asking for a specific set of articles on a particular topic... we write the articles first. Then, we upload them to our private members area and alert everyone on our list.
This allows you to essentially shop for articles (OR download for free - we share freebie articles too!) whenever you visit our site.
We've connected with the best producers of PLR content on the web. Each day we find something new and exciting to add to our collection of high quality website content. You can plan your website and newsletter, coaching materials, e-courses and more, for the entire year, with just one PLR-shopping escapade on Wordfeeder
What Can You Do With Private Label Rights Article Bundles?
The articles that we showcase here are sold in bundles. With the exception of selling them, you can use the bundles in any way you'd like.

Publish one article at a time, on your blog.

Reserve a series of private label rights articles to present as an e-course.

Bundle up 5 or so articles, and offer as an opt-in special report that readers can download when they jump on your list.

Bundle up 10 or 20 PLR articles, and create an e-guide that people can buy via your website.

Add PLR articles that you buy here to an existing product that you've already created!
Please DO Edit Your PLR Content
You can ALWAYS edit the articles we sell here. The more "yours" they sound, the better they'll perform for you.
We encourage you to add your own examples, stories, and images to make your brand "pop." To do this, find the buzzwords that your audience would recognize for this particular topic. Wherever possible, sub those in for the generic terms that our writers have used.
That's the best way I can think of to make this content your very own. And that's the best way I can tell you to make PLR content go from "pretty good" to extraordinary.
You Just Can't Beat the Price of PLR Content
The greatest thing about PLR content is the value - so much content for so cheap! Why, you wonder? Multiple parties purchase the article packs, until a certain amount of sales have been reached. Then, the articles are removed from circulation, and a new series of hot topics is unleashed on the public, with brand-new sets of articles to follow.
If you're ready to fill your product pipeline with glorious, informative content, then take a gander at the articles, special reports, graphics, ebooks, video content, and other content offerings here at Wordfeeder.
Click Your Category, Shop for PLR Articles:
Know someone who's totally serious about publishing content constantly? Tell them about our site!
All the best in your web business endeavors,
Dina at Wordfeeder.com