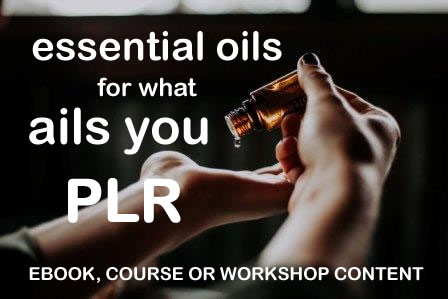 Are you a new-age blogger in search of affordable, done-for-you content to make ebooks that you can sell or give away, create new blog posts, or publish in your e-zine? I have a HOT topic for you to share this spring. "Essential Oils for What Ails You" features a variety of popular essentail oils to use in holistic health and home remedy applications.
Or, skip right to the good stuff, and buy now using the button below.
Regularly priced at $24
NOW ONLY $20
Coupon code NEWPLR gets you the discount. Expires March 21, 2019.
SHOP EACH CATEGORY PAGE: