Yes, we sell website content and articles here...
Hop on our Mailing List for Sweet Deals, Hot Topic Alerts and Content Marketing Tips
Hi! My name is Dina and I have delivered high quality web content and copywriting for 20+ years. Like you, I have niche websites that I enjoy running and earning passive income with. So do my clients and friends!
If you're working solo or on a very small team, it's almost impossible to keep up with content demand on the web.
That's where PLR Website Content from Wordfeeder and Associates comes in!
Here's our latest article. For more great tips like this, get on our mailing list:
How to Advance-Publish Your Email Newsletter Using PLR Content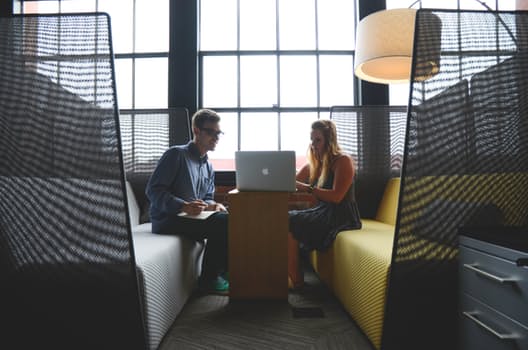 Do you struggle to come up with topics for your newsletter? Feel like you're behind the eight ball in terms of always having to think up something before you miss your monthly deadline?
Routine and consistency are key to building a following via email communication. I'm going to share with you some great tips for effortless newsletter creation using PLR.
Continue reading "How to Use PLR Content to Advance Plan Your Company Newsletter"
Happy 2017 from Wordfeeder
PLR Articles, Ebooks and Tweets Make Content Marketing a Snap
Have you thought about content planning for 2017? PLR content packs make it easy to put your marketing and social media effort on autopilot! Earn more, work less.
We're constantly adding awesome Discounted PLR Content plus Brand-New Content Packs to our Sweet Deals and Niche Content pages!
Take a peek, sign up for our list, and get ready to increase your productivity and profits.
NEXT: Why Wordfeeder Content for Your Niche Website?
Jump on our mailing list (below or use our sign up page) to be notified each time we get word of a sweet deal, new content release, or breaking news on a hot trending content niche!
Recently Added:
4-Pack of Real Estate Articles Targeting First-Time Home Buyers
Done-for-You Real Estate Website Content Template
A Readers Asks Me About SEO Copywriting Basics
Want Food Blogging Advice that Actually Works plus all the Low Priced Content You Can Muster? Click it. :)
A Food Blogger Freebie: Sign Up for This PLR Content Membership, Grab Your FREE Copy of the Best Cooking Blogger's Moneymaking Guide on the web
Hands Down the Best How-to Cooking Blogger's Guide to Earning Real Money on the Internet
Teach Your Foodie Fans How to Earn Money from Food Blogging with 50% off Already Cooked Content!
Clearance Savings on Food Blogger How-to Content: Take 50% Off With Coupon Code
WOW! Price on our Coach's Bio Writing Questionnaire for Instant Download
DIY Bio Writing Questionnaire for Business Coaches
Bio Writing Breakthroughs for Self Improvement Coaches
Wordfeeder Brings You the Coach's DIY Bio Writing Helper
Wordfeeder's Fitness Instructor or Personal Trainer Bio Writing Questionnaire
The Health and Wellness Coach's DIY Bio Writing Helper is Here
Advance-Planning Your Company Newsletter: Set It and Forget It Using PLR Content
Coach, a Done-for-You Bullet Journal Makes the Perfect Self Improvement Tool for Client Workshops
Teach Your Followers How to "Boost the Back End" With this High Quality Website Content Covering Passive Income Setup
NEW Content Release on a "Pay it Forward" New Year theme
NEW! Weight Loss Themed Article Content for Your Health and Fitness Audience
"New Year, New You" Bio Writing or About Page Content Special
PLR Pump's Freebie Pack of Outstanding Alternative Health and Fitness Content
LAST CHANCE for a Content Related Tax Deduction in 2016!
Planning a Year's Worth of Website Content
Content Closeout Deals on Marketing Themed PLR Reports to Share With Your Business Coaching Clients and Fans
"New Year, New You" Healthy Cooking Themed Articles, Recipes, Images for Your Food Blog
BIG Sale on Food Content from List Magnets: Plan Your Food Blog Success Strategy for 2017
How to Get the MOST Value and Savings from Your Website Content Purchases Online
WOW! Price on Perfectly Imperfect Christmas Web Article Pack including 10 articles plus special report
365 Days of Health and Wellness Content for Your Website Marketing in 2017!
How to Create and Sell an Ebook Using PLR Content Packs
SAVE on Hot Christmas and Holiday Memes, Graphics for Your Social Media Campaign
Earn Money Blogging About Toys This Holiday Season - Toy Review Content ON SALE
An Entire Pack of 57 Toy Reviews for You to Earn Affiliate Income
Comfort Cooking Mega Content Pack With Photos - Perfect Food Blog Content for Winter
Comfort Cooking Themed Recipes, Cooking Tips, Images - NOW ON SALE
What to Get an Internet Nerd, Blogger or Online Business Owner for Christmas
Deep December Discount on Kelly's "6 Lies Crushing Your Business Dreams - Regularly $47, NOW ONLY $17 - TODAY ONLY!
"Master a Mighty Money Mindset" - Wealth Attraction Course Material for Self Improvement, Business Building, Coaching Niches
Holiday and Seasonal Website Content for Affiliate Earning, Conversation Stoking and More
"Are these 6 Lies Crushing Your Business Dreams?" Content Pack for Business Coaches, Marketing Seminar Material
"Cooperation Without Conflict" Content Pack for Parenting Websites, Mom Bloggers
We just added an Anxiety Website Content Mega Bundle to our Mental Health Content page
NEW! Business Writing and Professional Communication Templates for Instant Download
Forgiveness: a Perfect Holiday Discussion and Teaching Theme for Your Coaching or Self Improvement Blog
How is PLR Content a Lot Like Having an Intern?
Yoga Content for Your Health & Wellness Audience
Meditation Articles to Teach Your Tribe
What Can You Do With Pre-Written Website Content?
Toxic People and How to Deal With Them - for Your Self Help Audience
Paleo Diet Articles and Tweets for Your Health & Fitness Readers
Essential Oils Web Content Pack
Heads Up, Coaches: America Needs Nurturing
Articles on Depression for Your Mental Health Website
We just added Parenting Content to our website! Some great article content and reports to share with your parenting audience.
Teach Your Readers How to Earn Extra Money Online FAST!
Can I buy a blog post from you?
What kind of web content can you buy on Wordfeeder?
Adult Coloring Pages to Supplement Your Coaching Workshop
Personal Branding Content Pack: "Let Your Audience Get to Know You
Coach, Having Trouble Writing Your Bio? Download Your "Bio Writing Helper" Questionnaire!
Dina's Productivity Notes on Using PLR Content to Earn More While Working Less
Slow Cooker and Crock Pot Cooking for Foodie Bloggers
Holiday Baking Content Pack for Your Food Blog
"Business Partnerships" Content Pack to Teach Your Tribe
Business Building Content Mega Bundle Offer Celebrating Kelly McCausey's 50th!
The Hottest Holiday Toy List of 2016 has been Officially Released!
What's Cooking in the World of Food Blog Content?
Health and Wellness Content Gets You More Sign-Ups
Pre-Written Self Help Content Now Available
"Clean Eating" Content Pack Hits the Mark with Wellness Readers
"Intermittent Fasting" Content Pack Speaks to Your Health and Wellness Audience
Sugar Detox Content Bundle - Now That's a Sweet Deal!
"Big Smoothie" PLR Content - Now on Sale
Discover What's Trending in the World of Website Content
Sweet Deals on PLR Content for Your Website or Blog